Need to increase your fuel capacity? Having extra fuel tank installed can help extend your trips further and keep you more relaxed while you are there. Fuel tanks can be a great supplement to your existing vehicles tank, whether you just need a small additional tank for refueling your toys or you want more fuel to your vehicles main tank we have you covered. We specialize in new fuel tank installation and can make sure your new tanks is installed properly, safely and most importantly done right! If you have any questions regarding fuel tank installations or simply want a little more information please give us a call or swing by the shop!
Transferflow Fuel Tank Installation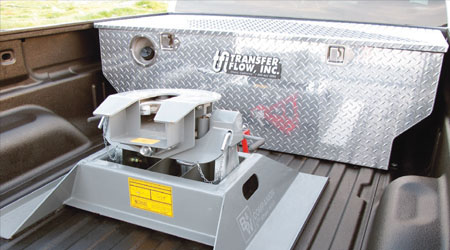 Need more fuel? We specialize in after market fuel tanks in many different shapes and sizes, please check out the manufacturers website for more information or if you simply have a few questions give us a ring!